Recent Engagement for LTL Client-
Knight-Swift Transportation Adds Less-Than-Truckload Growth Platfrom Through Acquisition of AAA Cooper
SJ Consulting Group, Inc. provided advisory services to Knight-Swift in connection with the transaction.
AAA Cooper is expected to generate approximately $780 million in revenue, $140 million in EBITDA, and $80 million in operating income for full-year 2021.
The enterprise value of the transaction was $1.35 billion.
Read Press Release
Consulting Engagements for LTL Clients
Completed value projects for several LTL carriers in the US and overseas including:
Clients – US
Clients – International
Testimonials from LTL Clients
"
For more than 22 years, you provided Pitt Ohio with value-added services and realistic marketing solutions. Your efforts helped to transition Pitt Ohio from a sales centric to a customer centric organization. Your insight, creativity, and comprehensive experience contributed to improve our company's profitability.
CEO | Pitt Ohio
"
The work that you and your team completed helped confirm our aptitude to do hard things well by identifying the "difficult freight" market as well-suited to the capabilities of ABF Freight.
VP Strategy | ArcBest Corp.
"
Due to your vast knowledge and experience in the LTL industry and Mark's analytical expertise, you were able to quickly grasp our situation and recommend data driven solutions…Your team took immediate ownership of the projects and displayed a sense of urgency unlike anything I have even seen!
President | RRTS
"
I'm impressed with your team's ability to aggregate data and draw actionable conclusions, and to forecast industry trends. We've acted on many of your recommendations, resulting in favorable outcomes that far exceed the fees we paid for services.
CEO | XPO Logistics/Freight
"
Several months ago, Averitt contracted with SJC to provide analysis of some key industry trends and design a strategic business plan to respond to those trends. Throughout the critical process, SJC demonstrated an expert knowledge of our topic, showed a commitment to professionalism, and surpassed our expectations with the deliverables.
EVP, Sales and Marketing | Averitt Express
"
I want to thank you for the work you do on behalf of our industry. Your comments at different conferences are always spot on. Additionally, we appreciate the projects you have worked on for our company.
President/CEO | AAA Cooper Transportation
"
I recently found your report on the consulting job you conducted for DHE several years ago and was not surprised to see that the insights and recommendations you made were correct.
CEO | Dependable Express
"
Thank you for the excellent presentation. Our entire executive group was pleased with your approach, information and guidance.
President/COO | Forward Air, Inc.
"The Legends of LTL": Hosted on June 12, 2018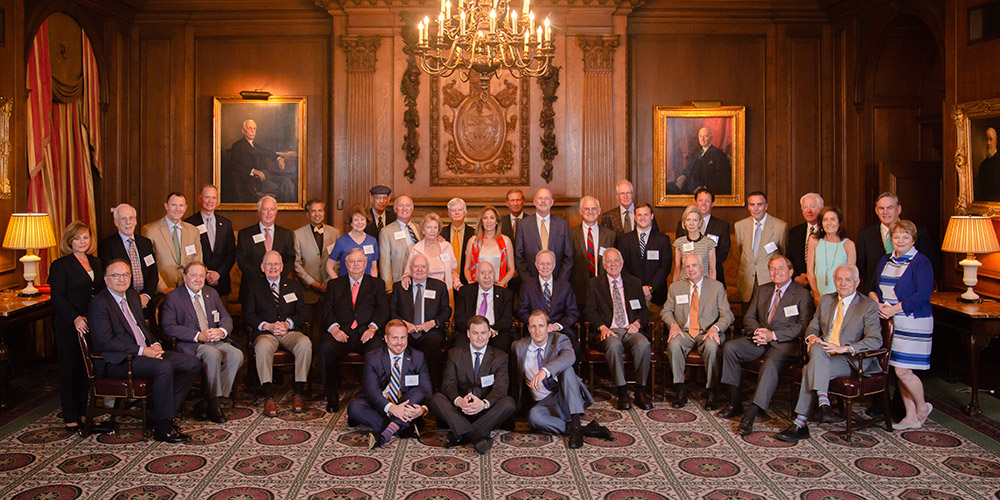 Co-host's Comment:
"You coordinated a unique event "The Legends of LTL Night" at The Duquesne Club in Pittsburgh attended by executives from more than 20 LTL carriers, many of whom fought tooth and nail for freight for decades. It was a momentous night to remember!"
-President/CEO, Pitt Ohio
Attendee:
"The Legends of LTL" event was easily one of my best days in our industry".
-President/CEO, AAA Cooper Transportation
Keynote Addresses at LTL Industry Conferences
"
Another home run. For the second year your remarks articulated how the economy and competition from parcel carrier will impact the LTL industry…if anyone within hearing distance did not recognize the dynamics you pointed out…their firm will probably become a statistic in a future report…Satish, we appreciate the unmatched content in your presentation…it was audience's favorite session.
Director | SMC3
"
Both you and Bill Zollars (CEO of YRCW) added a great dimension to Jump Start. You always create an atmosphere one level up from the best and you always stimulate our attendees.
President/CEO | SMC3
"
Thank you for being the Friday featured speaker at the CLI User Group Conference last week in White Plains, NY, You knocked it out of the park like you always do with your session on dimensionalizing and the subsequent follow up "debate" were conference highlights!
Carrier Logistics, Inc.
"
Your presentation at our Memphis seminar was excellent and thought provoking. It continued to be a topic of conversation during the entire seminar.
Distribution and LTL Carriers Association
Support Industry via Publications
Annual listing of top 25 LTL and TL carriers and factors contributing to changes in market dynamics
Annual list of top 50 trucking companies
Publications on a wide range of LTL topics: billing for correct weight, for actual shipment attributes instead of outdated classification system; charging for accessorial services; elimination of archaic pricing systems and 4,000 tariffs; embracing the use of straight trucks; digitization of BOL; changes in leadership at companies; etc.
Over the years, the Journal of Commerce has trusted SJ Consulting's invaluable insight and data to compile the leaders in the transportation and logistics industry. Our comprehensive data ranks the top global carriers by revenue.
Inquire about the only robust, comprehensive report on the LTL Industry by completing the form below.
Readers Comments
"I read your articles on ODFL and The Titanic in JOC. I thought the ODFL one was good but you knocked it out of the park with the Titanic. It was excellent. There is no question that with the right leader a company in this industry can survive the most desperate times."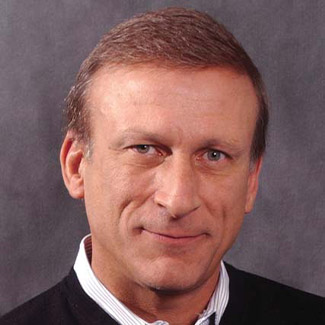 "Nice research and full page commentary in the JOC! I really like the way you laid out the forces affecting the TL, LTL, and parcel segments, and, in your typical candid way, told the story for the readers. Overall, the quality of the analysis in putting together the numbers and drawing some conclusions was very good."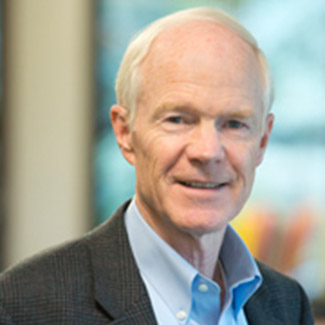 John Anderson,MD

Fenway Partners, 2010
"I have had a lot of e-mails and messages sent because of your article. I think a lot of people are agreeing with your assessment and all have noted how well written the commentary was. Good for you!!!!!"