Parcel/E-Commerce Last Mile








Parcel Industry Expertise via un-matched hands on experience:
Founding member of RPS (now FedEx Ground): Key founding member for start-up with 36 service centers and rapid expansion over next 5 years to nationwide coverages with 220 markets. Steered the strategic direction for growth and profitability and functioned as the Advisor to the Founder/CEO on most major decisions (related to strategy, new products, geographic expansion, sortation hub systems, real estate, quality process and IT investments) of the company.
Added value for several parcel/last mile delivery carriers including: Airborne Express (benchmarked various functions against the best in the industry, expansion into ground service and partnership with USPS), DHL (for ground service after acquisition of Airborne Express), FedEx (many strategic projects including acquisition of Caliber System for RPS and entry into LTL segment with Viking Freight Systems), UPS (helped bring a change in relationship with USPS that allowed for it to secure air-lift contracts from USPS worth few hundred million dollars), U.S. Postal Service (introduced the idea of DDU entry for parcels in 1991 while at RPS, which was finally rolled out as Parcel Select in 1999), LaserShip (advised its investors on investment opportunities), LSO (provided extensive data on the industry and participated in its executive strategy meeting), Spee Dee Delivery (gave presentation to its management team on state of the parcel industry and opportunities for their company), etc.
Added value to hundreds of shippers and ecommerce retailers such as: Cardinal Health, Thermo Fisher Scientific, Summit Racing, The Pampered Chef, Navistar, Medline, Hallmark, American Standard, PVH Corp., Rue 21, Guess Jeans, Talbots, JTV, Cooking.com, Master Cutlery, 4 Moms, Cheese House, John Deere, Harley Davidson, etc.
Parcel Clients – US: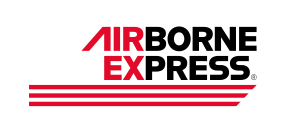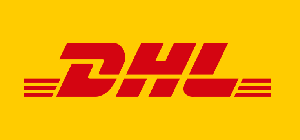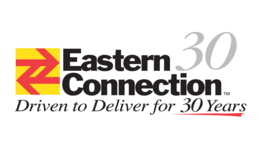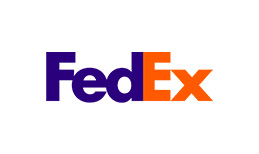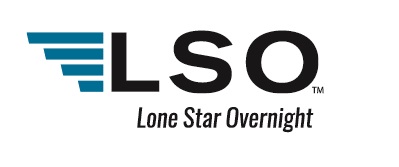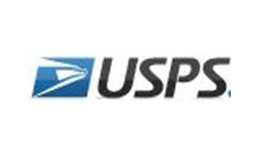 Parcel Clients – International: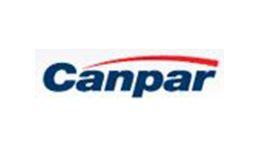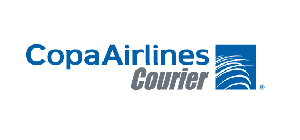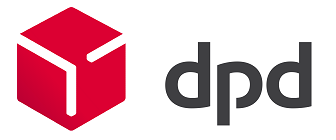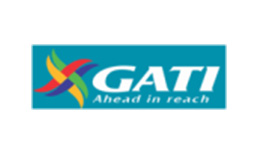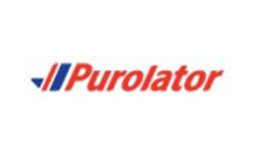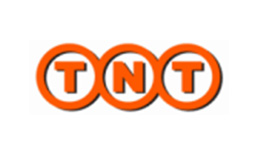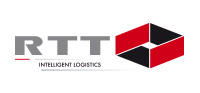 Testimonials from Parcel Carriers
"I want to send a note of gratitude for your assistance with the market analysis and industry experience during this past year. Your ability to synthesize data from ShipMatrix, along with insights based on your experience and connections in the industry provided valuable inputs into our planning process."
Vice President, UPS
"Jindel was integral in the very rapid nationwide expansion of RPS…Perhaps his most important talent was in understanding the small package market and its customers and identifying the proper strategic direction for the company. His contribution was invaluable."
CEO/Founder, RPS
"This letter attests to the superior quality of the consulting service your company provided the U.S. Postal Service…The final deliverables exceeded the requirements of the contract…Thanks for a job well done."
Manager, Parcels, U.S. Postal Service
"This letter attests to the superior quality of the consulting service your company provided the U.S. Postal Service…The final deliverables exceeded the requirements of the contract…Thanks for a job well done."
Manager, Parcels, U.S. Postal Service
"We want to express our appreciation to you and your staff, particularly Robert Persuit, for a job well done on the invoicing project. The information you provided has proven to be extremely helpful in planning our next steps…In FedEx tradition, we want to award you a "Bravo Zulu" –Great Job!"
Director, EC Marketing, FedEx
"Thank you for the excellent perspective on the industry you provided to my leadership team in our strategy session on Sept. 12, 2019. Several of the team commented that it would have been impossible to zero in our addressable market and what to do about it without your help. We are using your input to more accurately set strategic goals and direction."
Richard M. Metzler, President and CEO, LSO
Testimonials from Shippers
"Satish, your in-depth knowledge of the parcel industry and your honest approach in conducting business has helped PVH in reducing our global parcel spend and making us a more informed shipper. In addition, partnering with SJC and utilizing ShipMatrix to help manage our parcel activity, has afforded our department valuable time to focus on other pressing matters."
VP of Transportation, PVH Corp.
"Just a note of appreciation for the partnership and expertise you and your team at ShipMatrix provide to us. We've been very fortunate to have you as our logistics network analysis partner for the past 6 years…Your extensive knowledge of the small parcel space is very impressive, as is your command of the latest industry trends and technologies that are constantly changing to keep pace with the retail climate."
SVP Supply Chain, rue 21
"Thanks to the entire SJC team for industry insight and logistics management support for over a decade…Satish, and his team's knowledge and industry insight is second to none…Many thanks for his kindness and continued effort to provide us with the best tools and insights that enable us to make important strategic decisions."
Director, Logistics & Transportation, Parker Hannifin Corp.
"As a true partner, ShipMatrix did analytics on its own initiative to point out the high percentage of Garmin shipments rated at minimum charge and provided recommendations to reduce those costs…which has saved the company over a million dollars in annual transportation spend."
Director, Transportation, Garmin
Keynote addresses at industry conferences: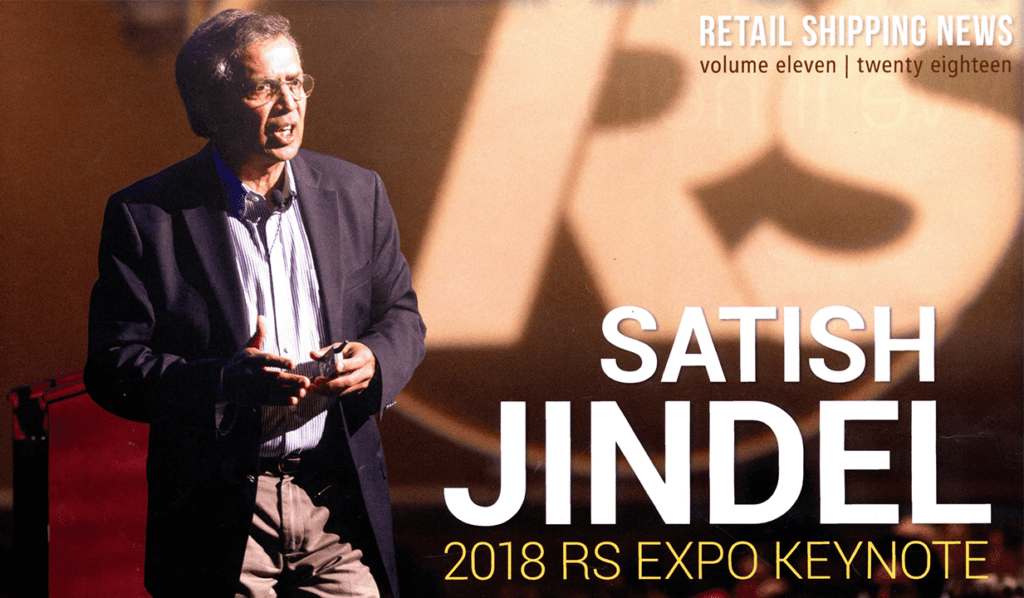 "According to Satish, as a network of RSA member stores with owner-operators, we can be the last mile solution. It was clear the audience appreciated Satish's message as evidenced by the standing ovation he received. Attendees remarked that Satish's presentation was 'worth the price of attending Expo'"
– President, Retail Shippers Association
Publications:
Added value to parcel industry with commentaries that guaranteed ground parcel service which has saved the shippers several billion dollars
Elimination of manifest errors which were resulting in shippers getting billed for parcel never shipped
Need to operate 7 days a week for residential deliveries which has been a great value add for consumers purchasing more items online
"Satish, your piece on e-tailing is your best yet…P.S. has Jeff Bezos called you yet?"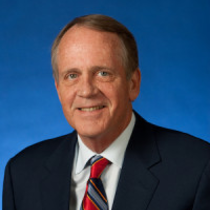 "I wanted to commend you on the very thoughtful and thought provoking piece in the JoC recently. It provided a brilliant perspective on the need to reform labor laws in order to catch up to the current day networks that facilitate the movement of commerce in the US. "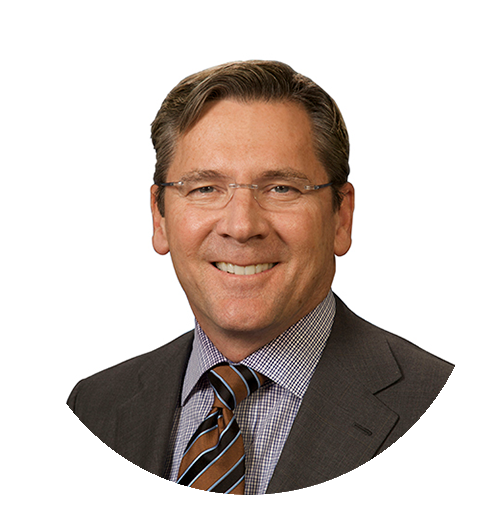 Rob Carter

CIO of FedEx Corp. and Co-President of FedEx Services
Clarifying Labor: RLA should be TLA
"Fascinating! Thanks for sharing those numbers! Hopefully you can use this information to keep putting the pressure on FedEx to consolidate their networks, as the greater reliability and lower costs will improve service for everyone, shippers and recipients alike. I truly don't understand why they are so adamant about remaining stuck in the past and refusing to adapt."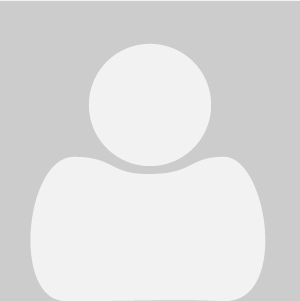 Chris Luth

Industry Observer
FedEx's Smart(Post) Strategy